Welcome to Hatton Elementary School!
ACT Aspire Testing April 17-27
*Students in 3rd-6th grade that are not absent or late will have their name entered into two drawings for two family pack of four jump tickets to SkyZone in Florence.
*****************************FIELD DAY**********************
Friday, May 5
~~~~~~~~~~~~~~~~~Honor's Day~~~~~~~~~~~~~~~~~~~~
Monday, May 22
Last Day of School Thursday May 25 with 11:30 dismissal
ALABAMA COURSE OF STUDY STANDARDS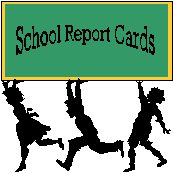 October 19
January 8
March 17
May 27
ATTENDANCE:
Parents, please make sure that students bring a note to school within 3 days after being absent from school. They will need either a parent or a doctor's note addressed to your child's teacher including dates and the child's name.