Welcome to Hatton Elementary School!
It's January and that means...
The Great Kindness Challenge is just right around the corner.
During the month of January, we are embracing kindness at Hatton Elementary School. While kindness is a 365 days of the year trait, we want to showcase it during the week of Jan. 23-27 by participating The Great Kindness Challenge Week. This is a nationwide, proactive approach to combat bullying. Every child at HES will receive a random acts of kindness checklist with 50 kind acts to complete. Students that complete this checklist will be registered for a drawing for $50 to be donated to The Healing Place Center for Grieving Children in their honor.
We will have a coin drive during GKC Week called Kind Coins for Cami. This is for a local 5 year old girl born with bilateral clubfeet. She is needing surgery that insurance will not cover. Learn more at https://www.facebook.com/CourageLikeCami/
Mrs. Green, our school counselor, is also sponsoring a Kindness Essay Contest this month.
In 500 words or less, describe what you will do to make your home, our school, and the world a kinder place.

Return to Mrs. Green by Jan. 21
ALABAMA COURSE OF STUDY STANDARDS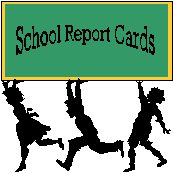 October 19
January 8
March 17
May 27
ATTENDANCE:
Parents, please make sure that students bring a note to school within 3 days after being absent from school. They will need either a parent or a doctor's note addressed to your child's teacher including dates and the child's name.